About Me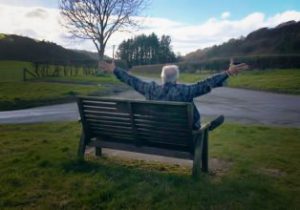 I'm retired and free to inflict my thoughts and sense of humour upon the world......
The Road To Shangri-La

May 31, 2023

The road to Shangri-La is a long one, but well worth the journey. Where Shangri-La is no one knows, not even I, but it can be found. With a little faith and a little company, anyone can find it. You will know when you arrive, so will anyone you're travelling with. A journey paved with… Read […]

Moonlight Mile

March 28, 2023

When the wind blows and the rain feels cold, with a head full of snow….this is the opening line from a song called 'Moonlight Mile' by the Rolling Stones. It was one of the final tracks on their famous Sticky Fingers album of 1971. I have always loved the song and thought about how it… Read […]

On The Edge

February 2, 2023

On the edge of what? The edge of life? The edge of the photo? Who knows? We all feel on the edge at times. It might be fun or it might be excruciating. Some days are better than others. Sometimes, being on the edge you may need a parachute. I don't like being on the… Read […]
The First Day

January 3, 2022

The First Day Sweet maiden's first day serenades,Her promise for the year,A descant laced with hopeful song,Her landscape, flushed with... The post The First Day first appeared on Gloria Smud.

Desperate Measures

March 21, 2020

Desperate Measures It's not the great beer that draws us all here,It's not classy wine that tastes so damn fine,It's... The post Desperate Measures first appeared on Gloria Smud.

The Best Apple

December 17, 2019

The Best Apple An apple hung upon a tree,It stood out from the rest.Ruby red, sun ripened skinI knew I'd... The post The Best Apple first appeared on Gloria Smud.
Subscribe To My Youtube Channel
Recent Comments
Trev

|

AOC

|

surrealartpsychonaut

|

Jim Flanigan

|

Trev

|
June 2023
M
T
W
T
F
S
S
1
2
3
4
5
6
7
8
9
10
11
12
13
14
15
16
17
18
19
20
21
22
23
24
25
26
27
28
29
30