About Me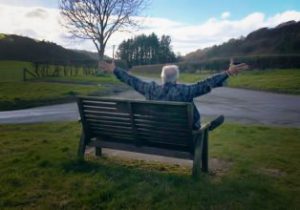 I'm retired and free to inflict my thoughts and sense of humour upon the world......
Meeting Visitors

November 29, 2021

Meeting visitors, where they're from or what they want I have no idea. I hope they come in peace. I like meeting new people, wherever they are from. It's the nature of having a bench, you get to see a lot of what no one else will ever see. Wonderful. The post Meeting Visitors first […]

Catching The Moon

November 11, 2021

We don't know it, but the Moon has to have regular maintenance which includes a spit and polish every now and then. The moon has to be caught and not dropped. If it was, we would never see it again, gone forever. Benchman was on hand to witness an occasion of catching the moon one […]

Waiting On A Friend

November 1, 2021

Not one bench, but two. An Autumnal day and the sun is shining, waiting on a friend. Someone who no longer lives in the material world, but in the ethereal one. With a bench, you truly have the Universe. You can sit wherever you want and whenever you want, night or day. There are no […]
The First Day

January 3, 2022

The First Day Sweet maiden's first day serenades,Her promise for the year,A descant laced with hopeful song,Her landscape, flushed with... The post The First Day first appeared on Gloria Smud.

Desperate Measures

March 21, 2020

Desperate Measures It's not the great beer that draws us all here,It's not classy wine that tastes so damn fine,It's... The post Desperate Measures first appeared on Gloria Smud.

The Best Apple

December 17, 2019

The Best Apple An apple hung upon a tree,It stood out from the rest.Ruby red, sun ripened skinI knew I'd... The post The Best Apple first appeared on Gloria Smud.
Subscribe To My Youtube Channel
Recent Comments
Phyllis Moore MythRider

|

Crystal Byers

|
July 2022
M
T
W
T
F
S
S
1
2
3
4
5
6
7
8
9
10
11
12
13
14
15
16
17
18
19
20
21
22
23
24
25
26
27
28
29
30
31