About Me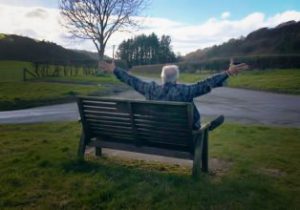 I'm retired and free to inflict my thoughts and sense of humour upon the world......
On The Edge

February 2, 2023

On the edge of what? The edge of life? The edge of the photo? Who knows? We all feel on the edge at times. It might be fun or it might be excruciating. Some days are better than others. Sometimes, being on the edge you may need a parachute. I don't like being on the […]

A Quiet Moment

November 23, 2022

A quiet moment, no one about, peace all around when who should turn up? In the middle of nowhere, the last person on this earth you would expect to see. Never mind, it was an interesting chat and I wished him well on his journey as he did I. I love a quiet moment in […]

Away With The Fairies

July 5, 2022

Benchman has been on vacation, but now he's coming home. He's been away with the fairies. It's good to know he's enjoyed himself and the fairies have looked after him well. They will miss him as he will miss them. A wonderful place with wonderful fairies, music, poetry and great company. The post Away With […]
The First Day

January 3, 2022

The First Day Sweet maiden's first day serenades,Her promise for the year,A descant laced with hopeful song,Her landscape, flushed with... The post The First Day first appeared on Gloria Smud.

Desperate Measures

March 21, 2020

Desperate Measures It's not the great beer that draws us all here,It's not classy wine that tastes so damn fine,It's... The post Desperate Measures first appeared on Gloria Smud.

The Best Apple

December 17, 2019

The Best Apple An apple hung upon a tree,It stood out from the rest.Ruby red, sun ripened skinI knew I'd... The post The Best Apple first appeared on Gloria Smud.
Subscribe To My Youtube Channel
Recent Comments
Henry Chamberlain

|

helenaolwage

|